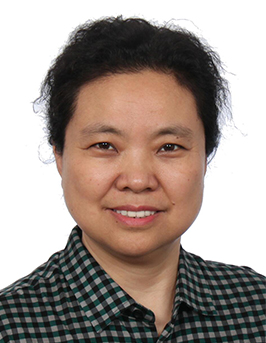 孟爱民
姓名:孟爱民
学科:比较医学
电话:010-63179081
邮件:aiminmeng@cnilas.org;ai_min_meng@126.com
地址:北京市西城区南纬路 2号院中国医学科学院医学实验动物研究所
简历介绍
研究领域
社会任职
获奖及荣誉
承担科研项目情况
代表论著
  孟爱民,中国医学科学院医学实验动物所研究员,博士生导师。1984获医学学士学位;1987获医学硕士学位。主要从事辐射对组织细胞损伤机制的药理学毒理学研究,首次发现了造血干细胞衰老在放化疗引起的长期骨髓抑制中的的作用;阐明了造血干细胞氧化应激水平持续升高是辐射引起造血干细胞衰老的重要分子机制。文章发表在Cancer Res等杂志。
  组织干细胞(造血干细胞)放化疗损伤机制研究:通过药理毒理学研究方法,研究辐射及化疗对敏感的组织主要是造血免疫损伤、肺组织损伤的细胞分子机制,为开发组织损伤防护措施提供临床前实验基础;
  肿瘤细胞耐受辐射和化学药物的分子机制:探讨肿瘤细胞产生放射及化学治疗抗性的机制,探讨开发肿瘤治疗增效手段及肿瘤治疗敏感性监测指标。
  任中国毒理学会放射毒理专业委员会委员;中国预防医学会放射卫生学委员会委员;中国药理学学会生化及分子药理学专业委员会委员;北京市药理学会理事等。
  负责承担及参与国家自然科学基金面上项目、国家重点研发计划、中国医学科学院医学与健康科技创新工程等项目
  1.Pan J, Li D, Xu Y, Zhang J, Wang Y, Chen M, Lin S, Huang L, Chung EJ, Citrin DE, Wang Y, Hauer-Jensen M, Zhou D, Meng A. Inhibition of Bcl-2/xl with ABT-263 selectively kills senescent Type II pneumocytes and reverses persistent pulmonary fibrosis induced by ionizing radiation in mice. Int J Radiation Oncol Biol Phys, 2017, 99(2):353-361
  2.Li C, Luo Y, Shao L, Meng A, Zhou D. NOS2 deficiency has no influence on the radiosensitivity of the hematopoietic system. Cell Biosci. 2018 Apr 27;8:33. doi: 10.1186/s13578-018-0228-0. eCollection 2018.
  3.Zhang J, Xue X , Han X, Yao Ch, Lu L, Li D, Hou Qi, Miao W, Meng A, Fan S. Vam3 ameliorates total body irradiation-induced hematopoietic system injury partly by regulating the expression of Nrf2-targeted genes. Free Radic Biol Med., 2016,101:455-464
  4.Li C, Lu L, Zhang J, Huang S, Xing Y, Zhao M, Zhou D, Li D, Meng A. Granulocyte colony-stimulating factor exacerbates hematopoietic stem cell injury after irradiation. Cell Biosci. 2015, 5:65
  5.Chang J, Wang Y, Shao L, Laberge RM, Demaria M, Campisi J, Janakiraman K, Sharpless NE, Ding S, Feng W, Luo Y, Wang X, Aykin-Burns N, Krager K, Ponnappan U, Hauer-Jensen M, Meng A, Zhou D. Clearance of senescent cells by ABT263 rejuvenates aged hematopoietic stem cells in mice. Nat Med. 2016,22(1):78-83.
  6.Xing Y, Zhang J, Lu L, Li D, Wang Y, Huang S, Li C, Zhang Z, Li J, Meng A. Identification of hub genes of pneumocyte senescence induced by thoracic irradiation using weighted gene co‑expression network analysis. Mol Med Rep. 2016, 13(1):107-16.
  7.Xu G, Wu H, Zhang J, Li D, Wang Y, Wang Y, Zhang H, Lu L, Li C, Huang S, Xing Y, Zhou D, Meng A. Metformin amelioratesionizing irradiation-induced long-term hematopoietic stem cell injury in mice. Free Radic Biol Med, 2015, 87: 15-25
  8.Shao L, Feng W, Li H, Gardner D, Luo Y, Wang Y, Liu L, Meng A, Sharpless NE, Zhou D. Total body irradiation causes long-term mouse BM injury via induction of HSC premature senescence in an Ink4a- and Arf-independent manner. Blood. 2014, 123(20): 3105-3115
  9.Zhang J, Yang R, Zhou D, Rudolph KL, Meng A, Ju Z. Exonuclease 1 is essential for maintaining genomic stability and the proliferative capacity of neural but not hematopoietic stem cells. Stem Cell Res. 2014 Jan;12(1):250-9.
  10.Liu R, Bai J, Xu G, Xuan L, Zhang T, Meng A, Hou Q. Multi-allergen Challenge Stimulates Steriod-Resistant Airway Inflammation via NF-κB-Mediated IL-8 Expression. Inflammation., 2013, 36(4):845-864
  11.Zhang H, Zhai Z, Wang Y, Zhang J, Wu H, Wang Y, Li C, Li D, Lu L, Wang X, Chang J, Hou Q, Ju Z, Zhou D, Meng A. Resveratrol Ameliorates Ionizing Irradiation-Induced Long-Term Hematopoietic Stem Cell Injury in Mice. Free Radic Biol Med., 2013, 54:40-50
  12.Li H, Wang Y, Pazhanisamy SK, Shao L, Batinic-Haberle I, Meng A and Zhou D. MnTE-2-PyP5+ mitigates total body irradiation-induced long-term bone marrow suppression. Free Radic Biol Med, 2011,51(1):30-37
  13.Wang XC, Du LQ, Tian LL, Wu HL, Jiang XY, Zhang H, Li DG, Wang YY, Wu HY, She Y, Liu QF, Fan FY, Meng AM. Expression and function of miRNA in postoperative radiotherapy sensitive and resistant patients of non-small cell lung cancer. Lung Cancer, 2011, 72(1):92-99
  14.Zhang XD, Wu HY, Wu D, Wang YY, Chang JH, Zhai ZB, Meng AM, Liu PX, Zhang LA, Fan FY .Toxicologic effects of gold nanoparticles in vivo by different administration routes. Int J Nanomedicine. 2010, 5: 771–781.
  15.Wang Y, Meng A, Lang H, Brown SA, Konopa JL, Kinday MS, Schmiedt RA, Thompson JS, Zhou D. Activation of nuclear factor kappaB in vivo selectively protects the murine small intestine against ionizing radiation-induced damage. Cancer Res, 2004, 64(17): 6240-6
  16.Meng A, Wang Y, Van Zant G, Zhou D. Ionizing radiation and busulfan induce premature senescence in murine bone marrow hematopoietic cells. Cancer Res,2003, 63(17):5414-9
  17.Meng A, Wang Y, Brown SA, Van Zant G, Zhou D. Ionizing radiation and busulfan inhibit murine bone marrow cell hematopoietic function via apoptosis-dependent and -independent mechanisms. Exp Hematol. 2003, 31(12):1348-56